Research Group for Plant Taxonomy and Resources
Research interests:
1)Plant taxonomy
South China Botanical Garden (formerly South China Institute of Botany) is one of the oldest botanical institutions with a collection of more than 1 million specimens, about 10 thousands species of living plants and very good collection of classical taxonomical literature. The taxonomic expertise of SCBG enables it to play a leading role in the project of Flora Reipubicae Popularis Sinicae and Flora of China.
The Research Group for Plant Taxonomy and Resources focuses mainly on the tropical and subtropical plants with special interests on the following families,Magnoliaceae, Bambusoideae, Acanthaceae, Sapindaceae, Araliaceae, Santalaceae, Sapindaceae, Piperaceae and plant biodiversity in South China and neighboring areas.
2)Plant resources
The research of plant resources concentrates on the uses of plants in South China. The main interests are the investigation, screening, evaluation and collection of medicinal and ornamental plants which with economic potential.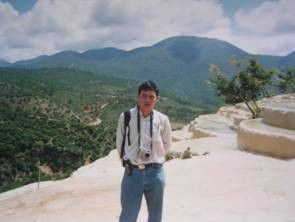 Principal Investigator: XIA Nianhe(Professor / Ph.D.)
Email: nhxia@scbg.ac.cn
Group Members:
CHEN Juan (Chun Woon-Young Associate Professor/Ph.D.)
TONG Yihua (Assistant Professor/Ph.D.)