SCBG researchers review mechanism of aroma formation in Chinese oolong tea during enzymatic reaction stages
Recently, under the guidance of Prof. YANG Ziyin, the research group from South China Botanical Garden of Chinese Academy of Sciences published a review entitled "Chinese oolong tea: An aromatic beverage produced under multiple stresses" in Trends in Food Science & Technology.
Tea has been a popular beverage for millennia because of its health benefits and high-quality flavor and aroma. Oolong tea is a famous Chinese tea known for its elegant fruity and floral aroma.
A legend about the origin of the name of oolong tea implies a close relationship between its aroma formation and various stress conditions (Figure 1). The authors describe potential indicators for the selection of suitable tea cultivars for cultivation and materials for processing into oolong tea. A rapid and accurate method for screening suitable cultivars based on characteristic aroma compounds is described.
In addition, modifications of tea materials, and the role of stresses in the formation of oolong tea aroma are discussed (Figure 2). At the preharvest stage, fertilization, shading, and insect attack treatments are among the agronomic measures used to improve the quality of tea leaves plucked in summer and autumn. There is an antagonistic relationship between tea yield and aroma quality when such measures are applied; therefore, further studies are required to explore this trade-off. At the postharvest stage, continuous wounding and the combination of wounding and low temperature affect the formation of oolong tea aroma. Changes in phytohormones in response to these stresses activate regulators and structural genes that affect oolong tea aroma.
The review summarizes recent research on the formation of the characteristic aroma of oolong tea, outline the current status of tea research, and discuss future prospects for the application of multidomain approaches to improve oolong tea quality.
For further reading, please refer to: https://doi.org/10.1016/j.tifs.2020.10.001.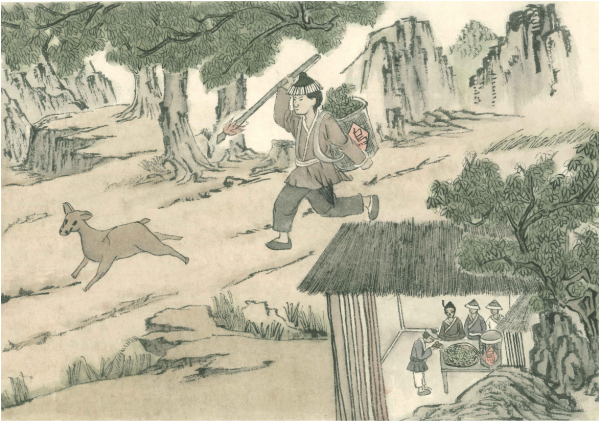 Figure 1. Legend of the origin of the name of oolong tea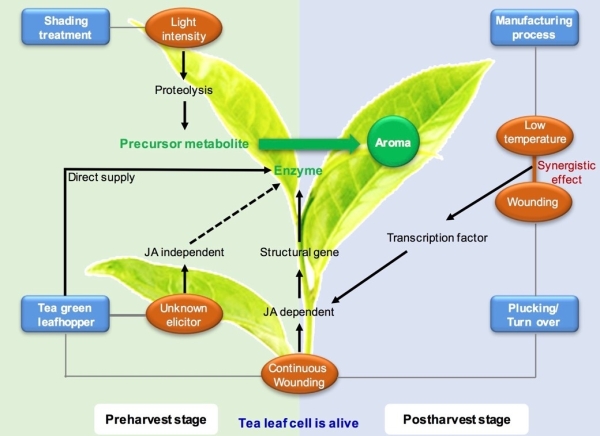 Figure 2. Main factors affecting aroma compound formation in oolong tea during preharvest and postharvest stages